Your order is reserved for 09:18
Great Job! You're taking your first step towards a healthier body. Act now so you don't miss out on this opportunity!
Shipping is free with your order!
Your Package Details
Nutrition Hacks Total Trim 11
1-Bottle Package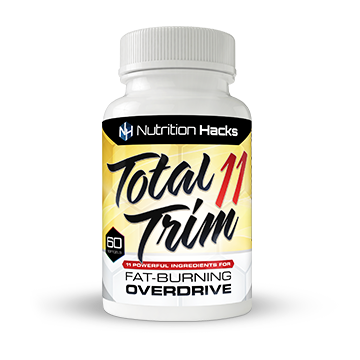 Regular Price:
$99
Exclusive Discount Price
Just $69
1 bottle of Nutrition Hacks Total Trim 11 (60 Capsules per Bottle)
FREE Shipping & Handling
No Questions Asked, 100% Money Back Guarantee For a FULL 180 Days!
If you don't love the results you see, just call or email our customer support team within the next 180 days, and we'll issue a full refund, no questions asked.